I speak 20 languages
I will show you how to learn
Sign up for Steve's FREE course "How to Learn a Language".
Who is Steve Kaufmann?
My name is Steve Kaufmann and I speak 20 languages fluently. For years, I had trouble learning languages. Only after discovering a better, more enjoyable way of learning did I begin to have success. And now, in today's online world, my method of language learning is even more effective.
After a successful career as a diplomat and entrepreneur involved in international trade, Steve is now focused on his true passion, learning languages and teaching others how to learn languages. Steve believes that anyone can learn a new language. You just need to be motivated, willing to put in the time and have the right method. Steve has written books, and maintains a popular YouTube channel, blog and social media presence.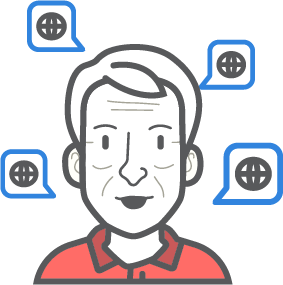 Are you ready for language learning success?